Weather System
Published 2019.12.02 - Hans-Petter Halvorsen
Programming
Software
Industrial IT
Automation
A Weather System has been developed for retrieving and monitoring data from a Weather Station located in Porsgrunn, Norway at University of South-Eastern Norway (USN).
The Weather Station is located in Porsgrunn (Latitude 59.1386° N, Longitude 9.6555° E), see Google Maps.
Below we see an overview of the Weather System.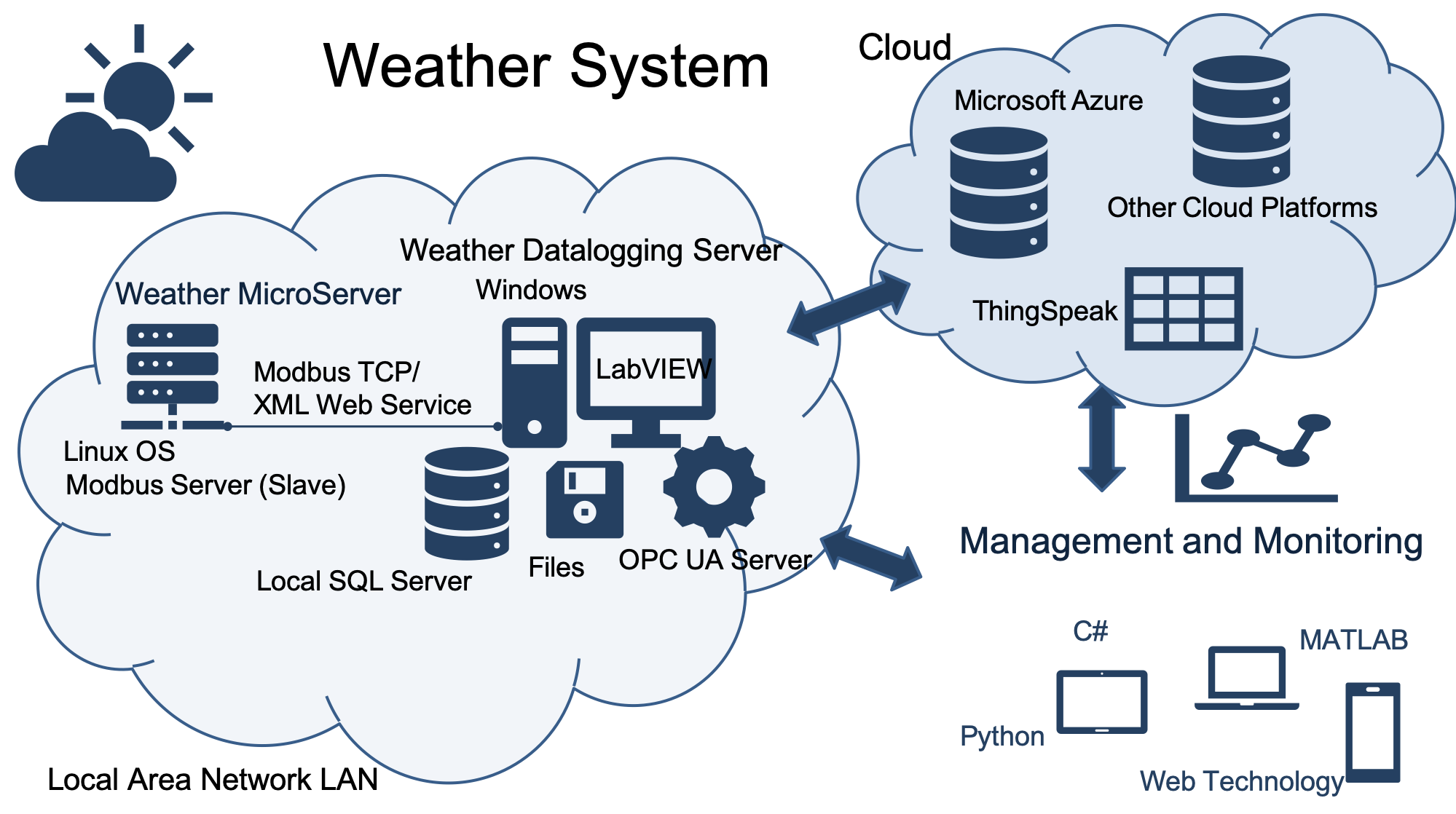 The Data from the Weather Station are then saved in different places:
SQL Server – Database System from Microsoft
Microsoft Azure - Cloud Platform from Microsoft
ThingSpeak (https://thingspeak.com) – Commercial IoT Platform from MathWorks, the vendor of MATLAB. ThingSpeak is available as a free service for non-commercial small projects
OPC UA Server
Excel Files
DMS Platform – The Data Management System developed by Hans-Petter Halvorsen
The Weather System is developed by Hans-Petter Halvorsen - https://www.halvorsen.blog.
The Weather System is based on a Capricorn 2000ex Weather Station with Weather MicroServer from Columbia Weather Systems.
The Data are logged every 10 minutes, meaning we get 144 meeasurments every day (between 00:00 and 24:00).
This Web Application is programmed by using PHP, HTML5, Bootstrap, JavaScript and data are stored in a MariaDB Database.
The Data Logging Application is written in LabVIEW. See Figure below. The Data are retrieved from the Weather Station using Modbus TCP and XML Web Service. The data are then stored in the cloud in different ways (SQL Server, MariaDB/MySQL, OPC UA, etc.) and at different locations, such as Microsoft Azure, ThingSpeak, etc.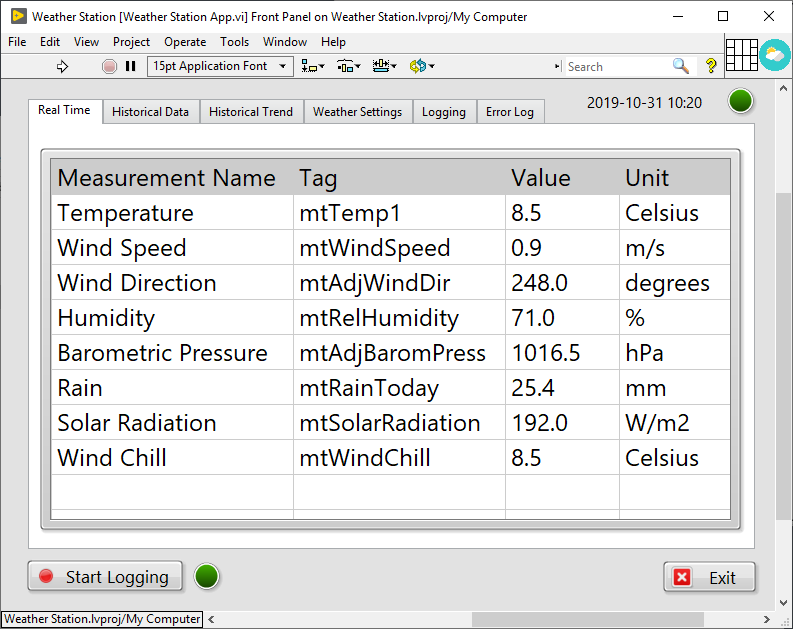 Below you find a link to the Weather System.
---