ASP.NET Core
Published 2020.01.31 - Hans-Petter Halvorsen
Programming
Software
Industrial IT
ASP.NET is an open source web framework, created by Microsoft, for building web apps and services using the .NET Framework or the .NET Core. We have both ASP.NET and ASP.NET Core. ASP.NET Core is the new approach built on .NET Core.
Create your first Hello World Application with ASP.NET Core:
This video is also available on my Youtube Channel (Industrial IT and Automation).
Below you find the new textbook "Web Programming - ASP.NET Core". You can freely download (click on the cover image below in order to open the textbook) it as a PDF file.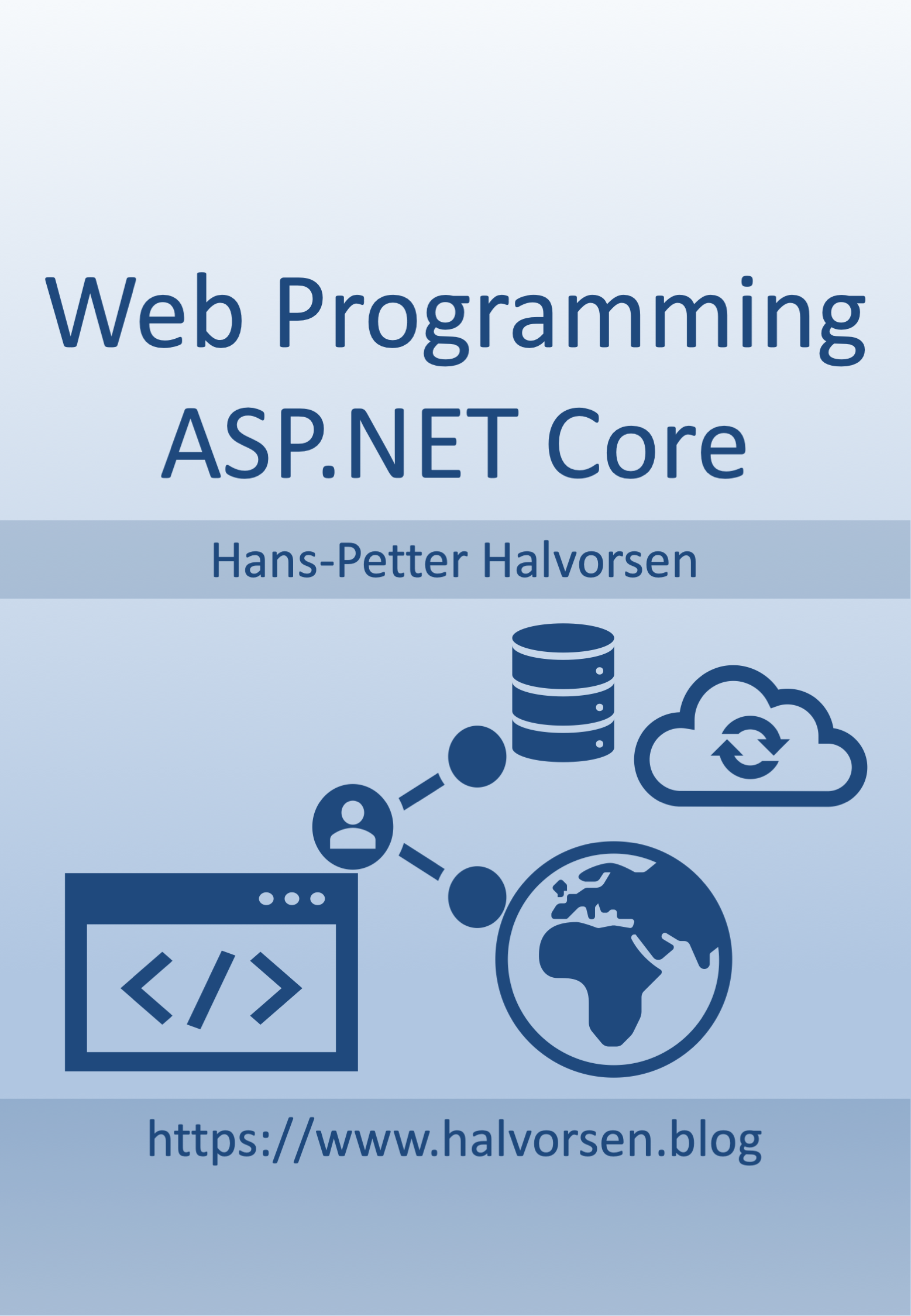 Read more (Additional Videos, Resources and Downloads)
---